Rehome a Battersea cat: Five simple steps
STEP ONE: REGISTER
Before we can match you with a cat, you will need to register your details and answer a few questions related to your current living circumstances as well as your preferences. As you progress through the registration form, we will share additional information that will help you better understand why it might take us longer, or in some cases why it might not be possible, to find you a cat. We use our 160 years' of rehoming experience to match you with your perfect pet, which is why we encourage people to not apply for a specific animal as, chances are, we might be able to find you an even more suitable cat.
The form should take no more than 15 minutes and will help us find a cat that's right for you.
If you are unable to complete the online form, send an email to info@battersea.org.uk to request the registration form in an alternative format.
STEP TWO: RECEIVE AUTOMATED REPLY
To ensure successful matches between people and pets, we use a combination of extensive rehoming experience, our staff expertise and analytical tools. After registering, you will receive an automated response from us with an indication of your likeliness to rehome based on what you've told us, as well as the next steps of the process.
STEP THREE: LEAVE IT WITH US
Making good matches between people and pets is the most important thing to us, but it can take time. So if you don't hear from us for a while, rest assured that in this time we're busy caring for our dogs and cats and ensuring each one gets the best possible chance of happiness in a new home.
STEP FOUR: SPEAK WITH A REHOMING TEAM MEMBER
When we think there's a good chance we can find you a match, we will contact you to arrange a call. One of our expert rehoming team will then get in touch to chat about a few more details.
STEP FIVE: REHOME
We will then arrange a visit to a Battersea centre to meet your potential new cat. This is where your new friendship begins! We know that rehoming a pet is an exciting and emotional experience, so we'll give you plenty of expert advice and support to help your new cat to settle in.
Apply to rehome
We've been placing rescue pets with new owners for 160 years, which means we have a lot of experience. When you rehome an animal with Battersea, we'll guide you through every step of the process.
Apply today
CATS IN OUR CARE
Every rescue cat deserves a loving home. At Battersea, we put our cats' needs first to make sure we match them with the right home. Meet some of the cats currently in our care.
Meet the cats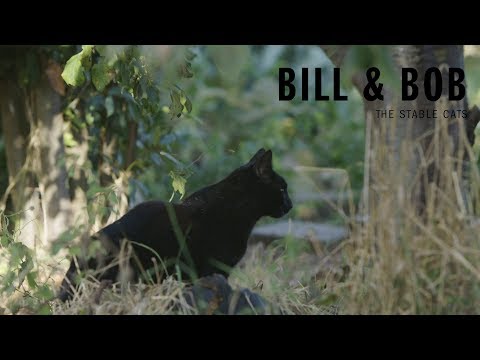 Rehome a working cat
Some cats are more independent than others and don't do well in a typical family home. At Battersea, these cats are referred to as 'farm', 'outlet' or 'working' cats and are rehomed to outlets where they can live in a way that best suits them.
Rehome a working cat
Have a question? We're here to help.
We have a page dedicated to answering all of your questions about rehoming a Battersea cat.
Read our FAQs
What they did next
At Battersea, we do everything with love. That means giving our animals the best possible care until they find their forever homes. Take a look at the videos below to see the unique lives of some of our former residents.